I currently have a chair just like this one sitting in my apartment. I bought it at a very over-priced mid-century furniture store in downtown Champaign, IL. I still love it just as much as the day I bought it . . . but I'm getting ready to do a little diy makeover, so that I can continue to love it even in my next place, you know, that apartment that will include my vintage chic accessories and items from m's ikea filled bachelor pad.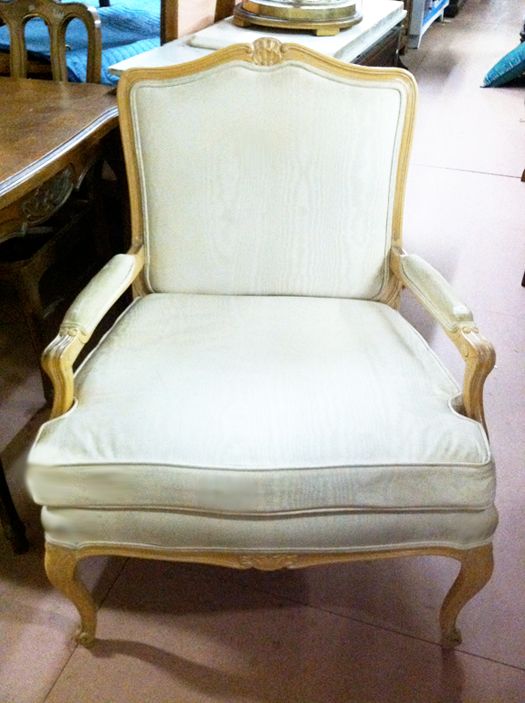 From classic lines and faded white fabric to fresh and modern:
I'm definitely feeling inspired. And with Jenny's helpful step-by-step instructions I'm now fully educated on how to do it to my own.

Here are some of the combinations I'm considering:
Quadrille's Island Ikat in Navy w/ Sherwin William's High Reflectance White
Schumacher/Decorator's walk's chevron w/Sherwin William's Cheerful
Victoria Hagan's early spring in Chocolate Brown and White w/ Sherwin William's Offbeat Green
or . . . Windsor Smith's Pelagos in Lime w/ Sherwin William's Naval or Needlepoint Navy
I can't wait to get started. Happy fourth. xo.